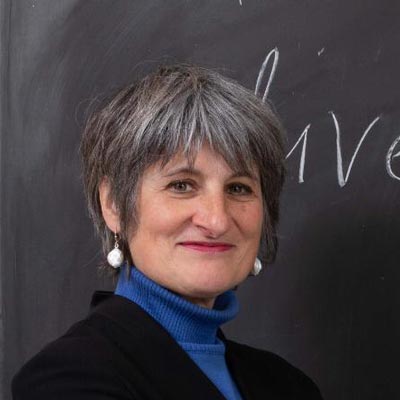 Viviana Dal Pont
Managing Director of Koma Group. I was born to Italian parents in the beautiful city of Lucerne (Switzerland) where I grew up. I have always had two passions: languages and people. That is why I have trained and continue to train in these fields. I am an expert in HR and business management and psychology (transactional analysis). I speak German, Italian, Spanish, English and French and I have lived in the Basque Country since 1999. I am the founder of the KOMA Group, which today has 5 companies and more than 240 employees of 20 different nationalities. My role in the company allows me, indeed obliges me, to travel a lot, something I do joyfully as it allows me to maintain contact with my different roots. In my free time, which is not much, I try to get to know the world, cultures and gastronomy. Music and a good book also relax me and make me feel good, just like a walk with my dog does.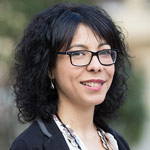 Isabel Montejo
Translation and Interpreting Director. I was born and raised in Laudio, a beautiful place in the valley of Aiara. Passionate about languages and other cultures, I graduated in Translation and Interpreting. In recent years, I have completed my training in the field of business management and international trade. This combination has helped me develop the skills necessary for an international business environment. I started my career in Koma in 2005 and I enjoy new challenges and projects within the multicultural environment offered by the company. In my personal life, I cannot resist travel, good food and the company of friends. I relax with sport and with a good book.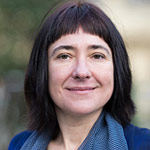 Katja Arnold
Project Manager. I was born in Germany but I have lived most of my life in Bilbao, except for a few years in Madrid and Barcelona. I have a degree in Journalism and, although I have never dedicated myself professionally to it, I am interested in everything to do with communication. In my working life, I worked for years in administrative positions, as a Spanish teacher for foreigners and as a translator. I've been with Koma since 2016. In my free time, I love watching movies, reading and enjoying a good glass of wine.
Sandra Lanas
Administration Manager in Komaberri Bat and in the Koma Group. I was born in La Rioja but I grew up in the Basque Country. I have a degree in Business Administration and Management and I am the financial, accounting and billing manager of Komaberri Bat. I also speak English and I am in contact with the financial departments of the companies we work with both in Spain and abroad. I have been a part of the Koma group since 2009. In my free time, I like to go to the cinema and to do sport, especially in the open air.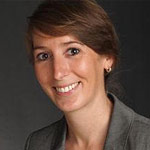 Sandra Ludwig
Recruiting Department. I was born in southern Germany where I currently reside, although I have also lived in Spain, so I speak German, Spanish and English. I also work as a German teacher and I am a TELC examiner. In my free time, I love traveling around the world with my backpack and I love cooking.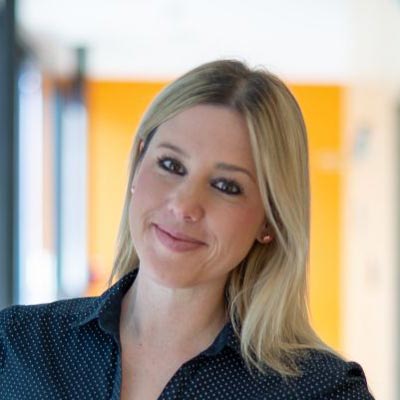 Natascha Zowa
Sales Agent in Switzerland. KOMA SCHWEIZ – TICINO. I was born in Lucerne. My father is Swiss-German and my mother is Italian, so I've always lived with two cultures at home that have driven my passion for languages. Because of my need for sun, I live in Locarno, Ticino, where the climate is more Mediterranean. Being a sales agent gives me the chance to talk to a lot of people and see how all kinds of companies work. I spend my free time restoring antique furniture and doing decoration for houses and parties, which I learned at art school in Zurich and still love. I go mountain biking and take walks in nature with my dog.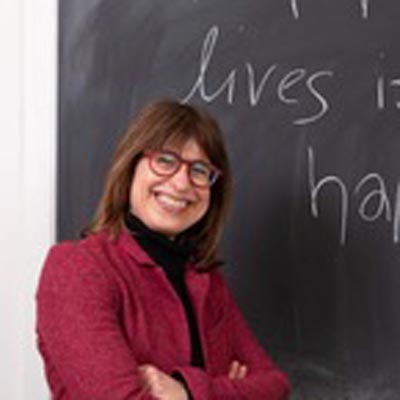 Sonja Merlingen
Komalingua Italy Director. I was born in Salzburg (Austria) and I have a degree in philology. I have been living in Italy for almost 20 years because there must always be sunshine in my life. Between 2007 and 2012, I worked as a German reader at the University of Macerata. Getting my students to have a passion for German is a professional challenge: sharing this language with them is without a doubt challenging but also fascinating. I have been an official "Goethe Institut" examiner for levels A1-C1 since 2011 and I obtained the exam qualification for the TELC exams in 2015. I took on the project of being the director of Komalingua Italia in 2015.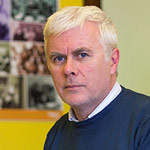 Nick Smith
Having lived in Italy for over thirty years, I have been lucky enough to spend the last nine of them working in Komalingua. I love my job very much. Nothing makes me happier than when I see someone understanding something new in their second language, or when I receive an email saying they have given a successful presentation to their foreign clients. Another part of my job is interpreting which is very satisfying but not always easy. Being able to paraphrase is particularly useful as is knowledge of the specific vocabulary used. In my spare time, I love listening to all kinds of music, reading a well-written book or watching films.