14, February 2013 | 0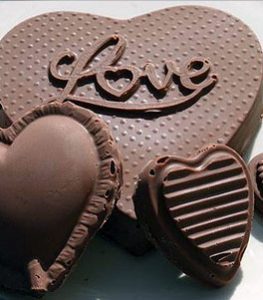 Knowing how to speak two languages is not the same thing as knowing how to translate. Translation is a special skill that professionals work hard to develop. The importance of good translation is most obvious when things go wrong. Here are nine examples from the book that show just how high-stakes the job of translation can be.
1-. The seventy-one-million-dollar word
In 1980, 18-year-old Willie Ramirez was admitted to a Florida hospital in a comatose state. His friends and family tried to describe his condition to the paramedics and doctors who treated him, but they only spoke Spanish. Translation was provided by a bilingual staff member who translated "intoxicado" as "intoxicated." A professional interpreter would have known that "intoxicado" is closer to "poisoned" and doesn't carry the same connotations of drug or alcohol use that "intoxicated" does. Ramirez's family believed he was suffering from food poisoning. He was actually suffering from an intracerebral hemorrhage, but the doctors proceeded as if he were suffering from an intentional drug overdose, which can lead to some of the symptoms he displayed. Because of the delay in treatment, Ramirez was left quadriplegic. He received a malpractice settlement of $71 million.
Por culpa de la tardanza en la aplicación del tratamiento correcto, Ramírez quedó tetrapléjico por lo que recibió una indemnización de 71 millones de dólares.
2. Your lusts for the future
When President Carter traveled to Poland in 1977, the State Department hired a Russian interpreter who knew Polish, but was not used to interpreting professionally in that language. Through the interpreter, Carter ended up saying things in Polish like "when I abandoned the United States" (for "when I left the United States") and "your lusts for the future" (for "your desires for the future"), mistakes that the media in both countries very much enjoyed.
3. Markets tumble
A panic in the world's foreign exchange market led the U.S. dollar to plunge in value after a poor English translation of an article by Guan Xiangdong of the China News Service zoomed around the Internet. The original article was a casual, speculative overview of some financial reports, but the English translation sounded much more authoritative and concrete.
4. What's that on Moses's head?
St. Jerome, the patron saint of translators, studied Hebrew so he could translate the Old Testament into Latin from the original, instead of from the third century Greek version that everyone else had used. The resulting Latin version, which became the basis for hundreds of subsequent translations, contained a famous mistake. When Moses comes down from Mount Sinai his head has "radiance" or, in Hebrew, "karan." But Hebrew is written without the vowels, and St. Jerome had read "karan" as "keren," or "horned." From this error came centuries of paintings and sculptures of Moses with horns and the odd offensive stereotype of the horned Jew.
5. Chocolates for him
In the 50s, when chocolate companies began encouraging people to celebrate Valentine's Day in Japan, a mistranslation from one company gave people the idea that it was customary for women to give chocolate to men on the holiday. And that's what they do to this day. On February 14, the women of Japan shower their men with chocolate hearts and truffles, and on March 14 the men return the favor. An all around win for the chocolate companies!
6. You must defeat Sheng Long
In the Japanese video game Street Fighter II a character says, "if you cannot overcome the Rising Dragon Punch, you cannot win!" When this was translated from Japanese into English, the characters for "rising dragon" were interpreted as "Sheng Long." The same characters can have different readings in Japanese, and the translator, working on a list of phrases and unaware of the context, thought a new person was being introduced to the game. Gamers went crazy trying to figure out who this Sheng Long was and how they could defeat him. In 1992, as an April Fools Day joke, Electronic Gaming Monthly published elaborate and difficult to execute instructions for how to find Sheng Long. It wasn't revealed as a hoax until that December, after countless hours had no doubt been wasted.
Source: Revista Digital the Week.